>
From primary packaging to pallets, Condot GS1 with GAMP 5 certification is the perfect solution.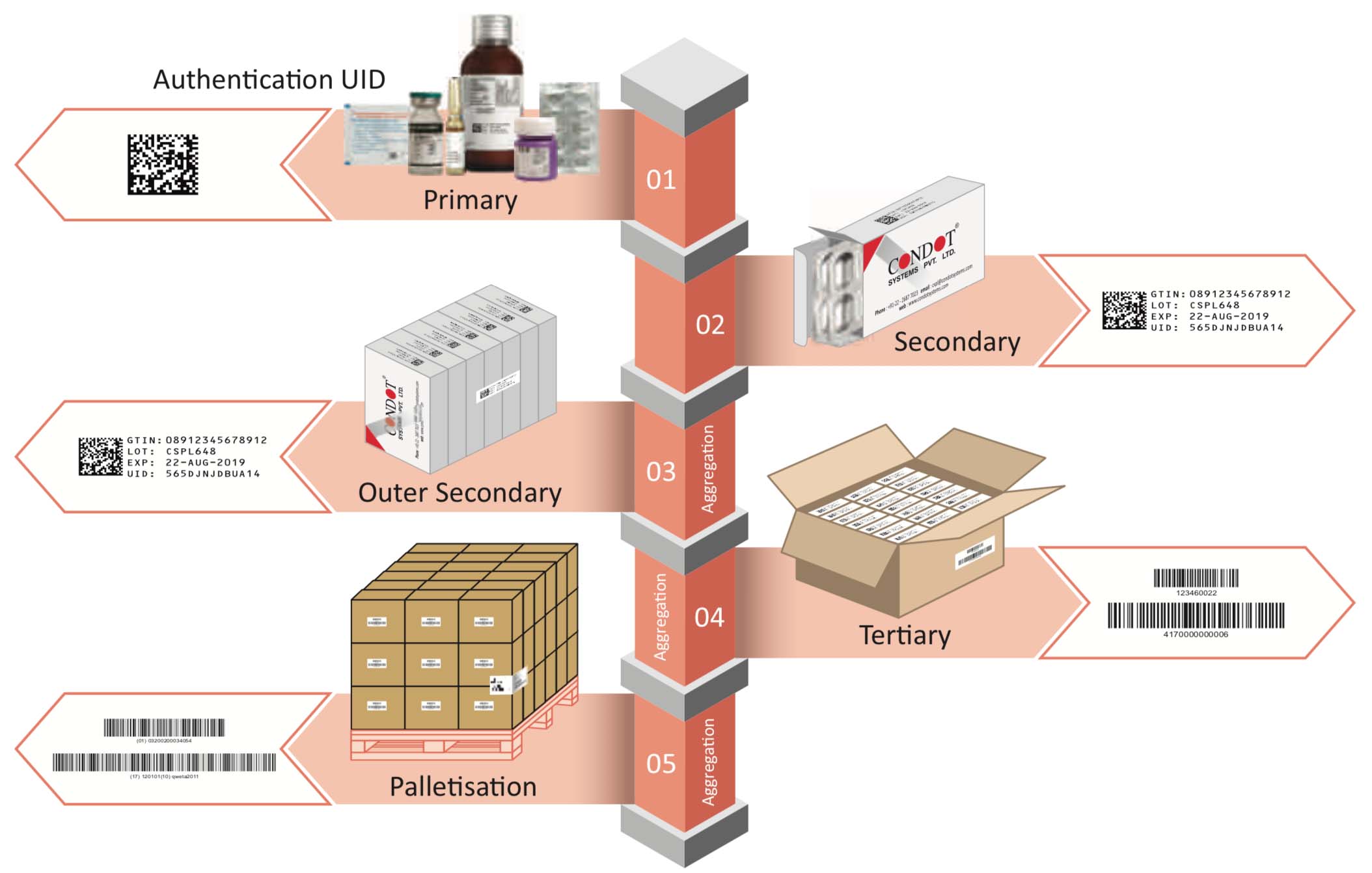 The war against counterfeiting, mal-practices, and product defects, in order to protect the consumer, has escalated over the years. The introduction to GS1 to manufacturing and distribution process, has provided some ways to empower the consumer and end user, but introduces more complexity and difficulty for businesses and brands. Especially with the expansion of global trade and manufacturing, this has been alarmingly difficult.
Flexible, Scalable, and Seamless approach for present and future-ready solution to cater for the demand of GS1 serialization in pharma industry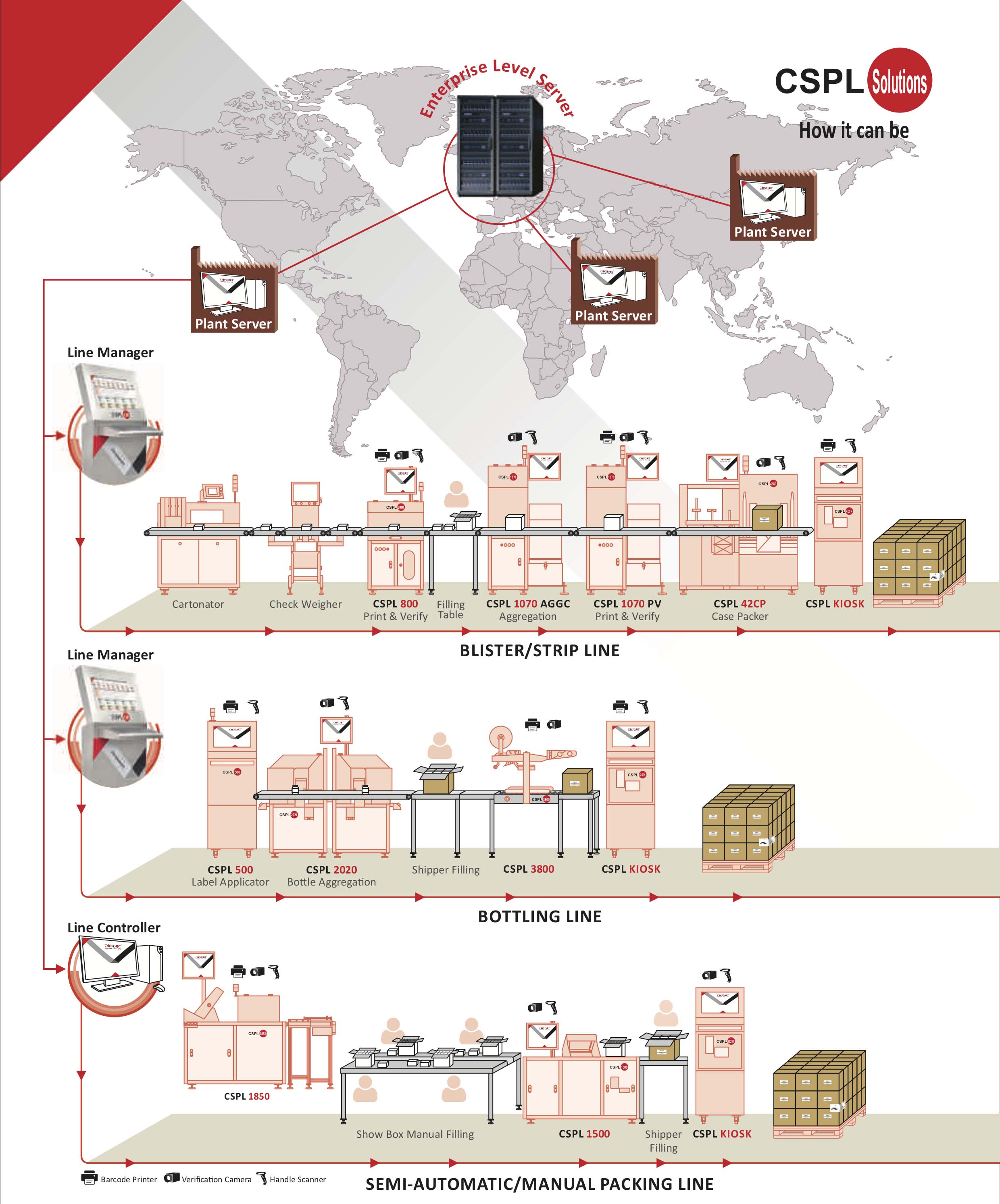 Condot understands the complexity and difficulty, and focus on delivering a GS1 Pharmaceutical solution to your door step. Combining the capabilities of enterprise level hardware and software, Condot aims to become a one-stop provider for your serialization needs. From manual, semi-automatic, to fully automatic production line for smallest packaging (vial, blisters) to the biggest packaging (pallet, bulk-pack), Condot is there with you in all the steps.
With GAMP5 validation and qualification, and 21 CFR Part 11 (21 CFR), the CSPL GS1 lines is ready to help you solve the complexity and difficulty in serialization implementation. Come and explore with us the possibilities of serialization adoption in your production and packaging line.