>
Print & verify delivers critical data printing and database verification in your production line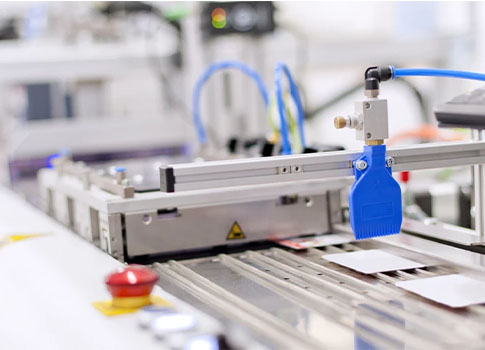 Print & verify has been the staple and core of security printing industries. Recently a lot of other industrial areas are venturing and adopting the concept of print & verification. From normal packaging lines to prevent any mistakes in marking and coding, to barcode indicator to prevent miss shipment, and even in a simple process to mark parts and prevent any mistakes during assembly.
Accountability breeds response-ability and drives quality and efficiency
On the contrary to the popular belief, the world of print & verify is larger than barcode and OCR, there are so many simple ways to do print & verification. Different techniques and systems, ranging from a simple solution to a complex system can be employed to assist various stages in manufacturing, or packaging lines.
Most of the common misconception is about what print & verify can deliver, it is not just about delivering products or items, but it is also about delivering accountability and quality. Find out more about print & verify solutions and its' benefits, and with our past experiences and knowledge, we are glad to assist you in implementing print and verification in your factory lines.